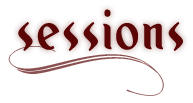 I offer a rich skill set, transpersonal holding, and attuned support through in-person, video, or phone consultations.
The primary streams of influence in my work are Trillium Awakening and Somatic Experiencing. Both these offerings will inform our sessions, as well as others in which I am trained, to support your intentions.
Transformation is sparked in a field of innate wholeness. When lovingly tended with honey and wisdom, our wounds become cracks where the Light gets in. My practice is to serve that Light, and embody its bidding in partnership with you.
You can anticipate greater ease of heart, clarity of mind, and enhanced somatic resilience.
To explore our synergy, I invite you to contact me to plan a complimentary introductory consultation.
My coaching work is for educational and inspirational purposes only. The information and experiences I offer are in no way a substitute for diagnosis, advice, and/or treatment by a medical or mental health professional or counselor. If you believe that you have a health problem, please consult with a licensed physician before beginning alternative modalities or coaching.