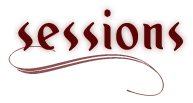 INTEGRAL EVOLUTIONARY MATRIX


Transformation is sparked by entering sacred space that transmits innate wholeness.
To heal is to repair gashes that yank at the heart, gnaw through the brain, and wrench at the belly. When lovingly sealed and rerouted with honey and wisdom, these gaping wounds become cracks where the Light gets in.
To evolve is to align with this Light, and do its bidding.
My work serves this mysterious trajectory, and catalyzes spectacular inherent flowering.
By carefully attuning to the unique signals of individuals and organizations, I help decompress the reverberations of conditioned patterning, including trauma. I offer a rich skill set, transpersonal holding, and steady partnership to take sustainable steps on the ever-unfolding path of conscious evolution.
Personal sessions are targeted to present goals and needs, and include a relevant tapestry of the modalities in which I'm trained. Collaboratively, we'll synergize a response to the nuanced call of your innate emergence.
Telephone sessions can be arranged worldwide; in-person consultation is available in the San Francisco Bay Area and in New York City. Please visit my calendar to book dates in either location.
---