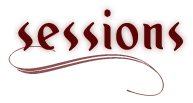 Transformation is sparked in a field of innate wholeness.
When lovingly tended with honey and wisdom, our wounds become
cracks where the Light gets in
. My practice is to serve that Light, and embody its bidding. The process yields ease of heart, clarity of mind, and somatic resilience. 
I offer a rich skill set, transpersonal holding, and steady partnership through telephone or video 
consultations
. In-person sessions are not available at this time.
---