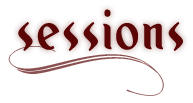 INTEGRAL EVOLUTIONARY MATRIX

Transformation is sparked by entering sacred space that transmits innate wholeness.
To heal is to rewire patterns that yank at the heart, gnaw at the brain, and wrench in the belly. When lovingly tended, these pathways can transform into flowing channels for life energy.
My work serves this trajectory, and catalyzes innate flowering.
By carefully attuning to the unique signals of individuals and groups, I help decompress the reverberations of accumulated stress, including trauma. I offer a rich skill set, transpersonal holding, and steady partnership on the ever-unfolding path of conscious evolution.
Personal sessions are targeted to your goals and needs, and incorporate a relevant tapestry of the many modalities in which I'm trained. Collaboratively, we'll synergize support for the nuanced steps of your organic emergence. Most of all, I offer presence, attunement, and love!
---